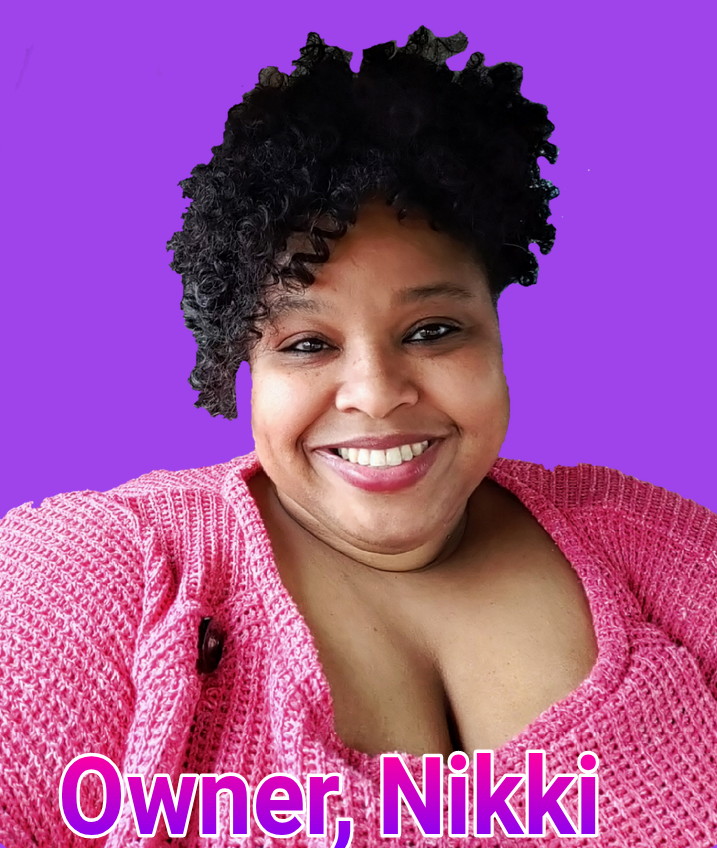 Embrace Yo'self. Love yo'self, Treat yo'self

Hi! My name is Nikki.

First and foremost my brand is about body positivity. Embracing your FAT, your CURVES, your FLUFFY self and loving yourself at any stage. We do not glorify obesity. We promote self acceptance and not conforming to the "standard" body and beauty types.
We formulate and package all of the beauty items using the best sustainable and local ethically farmed/harvested products available. Most of my bath bombs and soaps are fun whimsical food shaped or Fluffy aka FAT girl friendly .

Embrace Yo'self, Love Yo'self, Treat Yo'self
My goal is to create a fluffycentric novelty gifts shop with unique and hard to find items.
*Journals * tumblers and Water Bottles *puzzles *keychains * mugs *mousepads *and much more. These items can be customized at request. Why give a boring gift when you can customize it making it special.
I reside in WA with my 2 furbabies: Sheldon & Bella. .
Nik